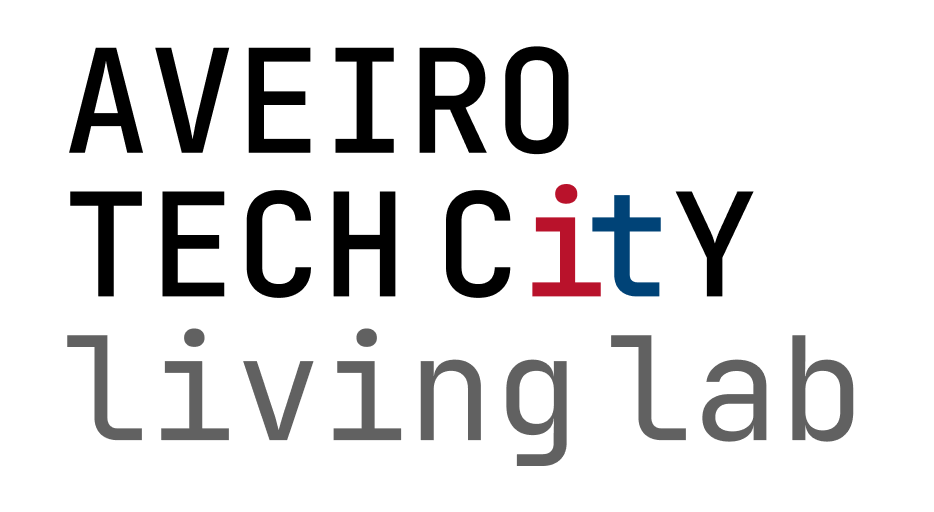 The technological lab (Aveiro Tech City Living Lab) is
an advanced large scale infrastructure,
spanned all over the city of Aveiro,
at the service of researchers, digital
industries, start-ups, scaleups, R&D centres,
entrepreneurs and other stakeholders interested
in developing, testing or demonstrating concepts,
products or services. This infrastructure
integrates people, through their mobile phones,
sensors and vehicles, such as automobiles,
bicycles in the city and "moliceiros" in
the Aveiro Lagoon, aerial and aquatic drones.

The access infrastructure is supported on state-of-the-art fibre technology, reconfigurable radio units, 5G-NR radio and 5G network services, WiFi, LoRaWAN, Vehicular, and passive Radars, edge computing units, aggregating and interconnecting a panoply of sensors, such as environmental sensors, Lidars, Radars and mobility sensors, and remote information gathering units that extend throughout the urban area of the city of Aveiro.
The data gathered from all these elements provides the necessary conditions to support services and applications such as:

Internet access for all citizens
Mobility services and intermodal services
Services for residents and tourists
Distribution of info and multimedia content
Emergency and health services
Assisted driving, among others
Aveiro Tech City Living Lab has the aim to:
Create

the conditions for the
development of technology-based
business projects aimed
at developing applications
that can contribute to improving
the quality of life of citizens.
Contribute

to the entrepreneurship
ecosystem in the Aveiro region.
Facilitate

the conditions for the
implementation of technological
and social innovation projects.
Export

the results of research and
development projects
to the real environment.
Position

Aveiro as an innovative city,
ensuring conditions for access
to new initiatives in this area.